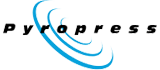 Pyropress
Pyropress is a leading UK based designer and manufacturer of weatherproof and ATEX/IECEx/AEx certified switches and transmitters.
Their extensive range includes switches and transmitters for measuring pressure, differential pressure, vacuum, temperature, level and flow. For over 60 years they have built a solid and impressive reputation for quality, reliable and durable products which are available with SIL2 certification.
Pyropress is a proud member of the Pyroban Group since 2010 and an integral part of the Pyroban safety product offering.